Insurance and Payment at Back On Track Wellness
Great Care At A Reasonable Price
Here at Back On Track Wellness, we believe that your health is more important than your health insurance coverage, especially in these times of increasing copays and deductibles and decreasing benefits and coverage.
Your health is your best investment in your future, so make it your top priority to take care of yourself, no matter what your insurance limitations may be, and we'll give you great care at a reasonable price. We're here for you during a health crisis — but we see much better results in the individuals that practice regular chiropractic and bodywork maintenance of themselves, along with other healthy habits, such as exercise and proper nutrition.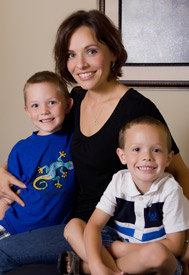 Accept Most Major Health Insurance Plans
Back On Track accept most major health insurance plans, including Anthem, Aetna, Cigna, Harvard Pilgrim, and Medicare. The fees that apply to you will depend on the type of treatment you receive, and if payment is by insurance or cash (if you pay on the same day of treatment, a discount is given).
If you have insurance, Back On Track Wellness will do our best to verify coverage with your insurance company before initiating treatment, submit claims on your behalf, and answer any questions that you may have. Although it can be challenging to know and understand your health insurance benefits, it is very important as you are responsible for any treatments that are not covered by your plan.

Questions To Ask Your Insurance Company
In order to make it easier for you, we've complied a general list for you to review and questions to ask your insurance company:
Treatment Often Covered
Chiropractic new client consultations & exams
Manipulation/adjustments of the spine & other joints
Physical therapy treatments (ultrasound, electronic stimulation, manual traction, muscle therapy)
Treatments Sometimes Covered
Physical therapy treatments (muscle therapy, hot/cold therapy)
Massage therapy
Treatments Rarely/Never Covered
Supplements
Orthopedic supplies
Please ask your insurance company the 10 following questions:
What is my effective date of coverage?
Is my plan on a calendar year other other (June/June)?
What is my deductible per individual and per family?
Has my deductible been met for the year?
Do I have a co-payment? If so, how much is it?
After my deductible has been met, what percentage does my insurance pay?
Do I need a referral from my medical doctor to see a chiropractor?
Are physical therapy treatments covered or applied to my deductible?
How many visits are allowed per year?
Do I have massage therapy benefits if performed by a licensed massage therapist?

Insurance Rates*
| | |
| --- | --- |
| New client 1-hour consultation | $150-300* |
| Follow-up chiropractic visit (30 minutes) | $50-120* |
| Massage Therapy ($30 per 15 minutes) | $60-120 |
*Insurance rates vary depending on the number of areas of the body that are adjusted; the complexity of the exam & evaluation; and number of therapies performed (ultrasound, traction, etc.)
---
Cash Rates (if paid on day of service)
At Back On Track Wellness, we believe that healthcare should be accessible to all. Therefore, payment options are available if you do not have insurance and/or have a high deductible to meet. We also accept most credit cards, debit cards, personal checks, and cash.
New client 1-hour consultation
$145
Follow-up chiropractic visit (15 minutes)
$40-45 (adult)
$25 (children under 15)
Additional therapy (ultrasound, traction, etc.)
$15 per therapy
Massage Therapy
$40-110

Spinal problems rarely get better on their own. Call our South Portland chiropractic office and begin care today.
Insurance and Payment | Back On Track Wellness | (207) 899-0806