South Portland : Back On Track Wellness Staff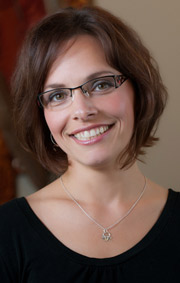 Sara Littlefield Rivard, DC
Being Thrown From A Horse Led Her To Chiropractic
Sara first began her path in healthcare while in college when she discovered a love of science, graduating from Simmons College with a B.S. in biology in 1993, and subsequently worked in the biomedical field as a laboratory technician. While trying to figure out what to pursue in graduate school, fate intervened in the form of an injury — Sara was thrown from a horse.
Although she thought she was ok at first, Sara soon realized she had a traumatic back injury (compression fracture of T12 and L1) along with it, months of traditional rehabilitation. This is what led her to chiropractic.
read more»
Her first adjustment was very memorable, especially since she had no idea what was going to happen and heard a wide array of opinions about chiropractors, ranging from "that crazy chiropractor screwed up my back" all the way to "my chiropractor miraculously healed me!" Progress was slow at first — as with many types of body work — but steady. She was determined to heal, did everything her chiropractor suggested, and soon was on the road to recovery…as well as a life-changing career as a chiropractor herself.
Chiropractic Helped Her Avoid Back Surgery
After completing her doctorate degree in 2002 at Sherman College of Chiropractic in Spartanburg, S.C., Sara began her career as an associate chiropractor in Monroe, Wash. The combination of working long hours was enough to cause a relapse with her back, the pain so great this time that she had to rely on a cane for more than three months just to walk. The prognosis from her physician wasn't reassuring — his advice was to undergo back surgery and take pain medication, despite her young age and that she was physically fit and active. Having experienced wrist surgery with little success, Sara resisted this option and began to research alternatives. Again, she recovered with chiropractic, the addition of massage therapy and Rolfing (a type of massage).
Returning to Her Hometown Roots
After the birth of her second son, the pull of home and family brought her back to her home state of Maine, where she associated at Farrar Chiropractic in Standish, as well as Mall Road Chiropractic in South Portland. In 2009, she opened her own practice, Back On Track Wellness, and soon her sister Andrea, a massage therapist, joined her.
Living the Chiropractic Lifestyle
Sara is committed to living a healthy lifestyle, as it is essential to her own physical capabilities and wellness. She believes there is a balance between alternative therapies and conventional medicine that should be accessible to all, which is what guides Back On Track's philosophy and mission.
Training and Chiropractic Techniques
Sara works with all age groups, from infants to the elderly and takes as much time as necessary to achieve desired results with her clients. She practices hands-on chiropractic and uses techniques such as Gonstead, Diversified, and Activator. Sara is currently pursuing additional training in restorative endocrinology and nutritional therapy, among other alternative treatment options. She is certified by the National Board of Chiropractic Examiners and has been licensed in Maine since 2003.
Family Life
Sara resides in Gorham with her husband Scott and their children. In her free time, she likes to spend time with her family doing a variety of activities, including home improvement projects, skiing, and dirtbiking.
---
Andrea Littlefield Robinson, Licensed Massage Therapist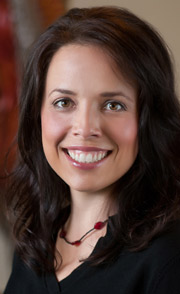 Andrea is Sara's sister, and followed her to Simmons College where she graduated from with a B.A. in communications in 1995. She began her career in public relations at two Boston hospitals, then as an event planner and communications consultant before returning to Maine.
Interest in Health Lead Her To Become A Massage Therapist
Always interested in health, she wanted more interaction with patients than what she had experienced in her past jobs which led her to become a massage therapist. During her training, Andrea personally learned how much massage helped to reconnect her mind to her body, which had a tremendous impact on her own health. She graduated from Polarity Realization's Institute's 600-hour Swedish & deep tissue massage program in 2003.
Before joining Sara at Back On Track Wellness, Andrea worked in a variety of professional massage therapy settings, including her own private practice as well as for another chiropractor, at Massagecraft and Acupuncture in Biddeford, and at several day spas in the Greater Portland and Sunday River area. Each setting offered her the opportunity to work with different people from all walks of life with different injuries and ailments.
read more»
Balancing Deep Tissue Massage with Relaxation
Here at Back On Track, Andrea gets to combine her love of massage therapy with her communications background as she handles all the marketing efforts for the practice. Her expertise is in deep tissue and injury rehabilitation, and she describes her massage therapy style as "a session that balances both deep massage techniques but also the necessary relaxation that our busy lifestyles demand." From motor vehicle accidents to moms on the brink of a breakdown, she looks forward to challenging cases, especially individuals who want to reduce their pain and stress, while increasing their overall happiness. In the course of her career, she's given more than 10,000 massages – and is confident in the results that the combination of chiropractic and massage therapy offers to Back On Track clients. The ones who utilize them both are the ones who do the best.
Training and Healthy Living
Andrea continues to pursue additional training in massage therapy and alternative healthcare, most recently in myofascial release massage. She is a member of the American Massage Council. Along with regular exercise and getting adjusted biweekly, Andrea visits her own massage therapist at least every three weeks to reduce work-related hand and arm pain.
Family Life
Andrea lives in Standish with her husband, Josh and their young son, Mitchel. In her free-time, she enjoys trying other types of bodywork, cooking, hot yoga, skiing, and staying active.
---
Amanda O'Connor, Licensed Massage Therapist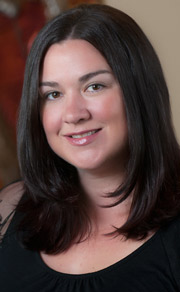 Amanda was born and raised in Maine. She is a Georgia State University graduate, magna cum laude, with a B.S. in psychology and women's studies.
Colleague Inspired Her To Study Massage
Her first career was as a licensed social worker helping people with traumatic brain injuries, physical disabilities, and mental illness. There, a colleague inspired her to study massage, so after seven years with a non-profit organization, she transitioned to begin healing in a different capacity. She graduated from the Polarity Realization Institute's Swedish massage & polarity program in 2003.
Specializing In Deep Tissue and Work/Sports Injury
Ever grateful to work with such amazing people, she feels truly blessed to be a massage therapist. Her extensive training focuses on deep tissue and work/sports injury treatment. She is also partial to pregnancy massage and polarity energy work using stones and crystals.
In 2012, she expanded licensure to specialize in skin health and since 2015, Amanda has included facials as a skincare service here at Back On Track Wellness. Each facial is individualized to focus on various skin types and a client needs. She chose Dermalogica and Bioelements as product lines – in addition to the ingredients being pure and of the highest quality, these women-led businesses are environmentally and socially responsible.
read more»
Associations and Hobbies
Amanda is a member of the American Massage Council, and a resident of Portland. She enjoys travel, exploring nature, meditating, and gardening. To book an appointment for massage, polarity, or a facial treatment, contact Amanda directly at (207)749-8151.
---
Jessica Laurin, Licensed Massage Therapist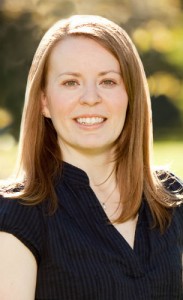 Jessica Laurin, LMT, CAP, RYT, and Reiki Master. Those initials stand for licensed massage therapist, certified ayurvedic practitioner, and registered yoga teacher. If you haven't had the chance to work with Jess, she is a wealth of knowledge!
After graduating from the University of Southern Maine with a self-designed bachelor's degree in Eastern healing, Jessica's thirst for knowledge brought her to Seattle in 2009 to pursue additional education in massage therapy and ayurveda, which is a 5,000 year old system of natural healing that originated in India. She returned to Maine to share her knowledge and help others closer to home.
Specializing In Deep Tissue and Stress Reduction and Relaxation
Jessica's expertise in deep tissue and injury-specific massage therapy and she is trained in massage cupping and lymph drainage. She has advanced training in intra oral massage, which can help those with chronic head and neck pain, TMJ, and whiplash among other injuries. For those seeking stress reduction and relaxation, Jessica is also well versed in Swedish massage therapy as well as Reiki. She is also a certified ayurvedic practitioner and is available for ayurvedic consultations at Back On Track Wellness. Jessica is a trained yoga instructor that loves to use her knowledge of yoga to help clients find ways to manage their pain.
Education
Jess is a 2013 graduate of Everest College's 800-hour massage therapy program as well as Kerala Aurveda Academy's 1500-hour program of ayurveda. Jessica is also a graduate of Panacea Integrative Yoga School 200-hour yoga teacher training and is now a registered yoga teacher in Kennebunk, teaching yin and hatha yoga. Jessica has also studied ayurveda abroad in Nepal and India during an internship with ayurvedic doctors at hospitals and clinics.
She is a member of the AMTA as well as NAMA boards, is part of the AMTA Sports Massage Team, and has been a speaker at the Common Ground Fair since 2015. In her spare time, Jessica volunteers for VAST (Veterans Adaptive Sports Training) in Gray, New Life Church in Biddeford, and St. Phillips Church in Lyman (working the café and church suppers) and she lives in Lyman with her husband.
---
Deborah Winters, Office Chaos Coordinator & Holistic Nutritionist/Wellness Coach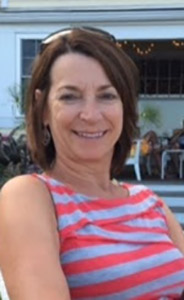 Deborah is thrilled to join Dr. Sara and the Back on Track Wellness team and looks forward to helping, not only from behind the front desk, but also by offering nutrition and weight management coaching in an individual or group setting.
Education and Philosophy
She earned her bachelor of science degree in natural health and holistic nutrition. As a natural health educator and wellness coach, she has worked in the field of wellness and weight management for almost 20 years. Deborah's passion is teaching people how to change their lives to experience optimal health and loves to work with families, groups, and individuals. Her philosophy uses education, compassion and a little "tough love" to assist her clients to reach their personal weight loss and health goals with no more dieting!
Deb combines her education and training with her own personal experiences and lifestyle to provide the science and support for her clients. She credits her upbringing in a family of athletes for her lifetime of respect for her own health and wellness and has passed this along to her children who are all athletes and health conscious. She has also completed many continued education courses and certifications in the field of nutrition and is a certified Nutraceutical Consultant.
read more»
Outside of the Office
She is the mother of three grown children and two young grandsons – who she is over the moon for – and recently relocated from New Hampshire back home to Falmouth where she and her family lived for many years. Deb loves spending time with family and friends, working out, hiking, skiing and walking. In addition to private nutrition counseling, she also owns a small internet marketing business. Stop by the front desk to book a complimentary consult with her today!
---
Natalie Brooks, Licensed Massage Therapist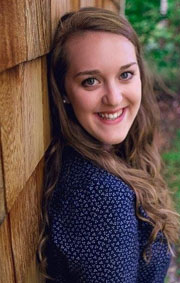 Natalie Brooks, LMT is a recent graduate of Downeast School of Massage Therapy with a concentration in deep tissue and Swedish massage techniques.
Becoming a massage therapist has enabled Natalie to help people with not only daily aches and pains, but also mental and emotional ailments that massage can help alleviate. She strives to make every session the best it can be for YOU – whether you need more therapeutic work or techniques to help you de-stress.
Natalie is originally from Rangeley, was a dancer for 12 years and has always been involved with music and the arts. She loves to spend time with her family and friends, and being outside immersed in nature. She recently moved to the area and looks forward to exploring different and new places that the Portland area has to offer.
She is available for massage therapy appointments on Monday and Wednesday afternoon/evenings from 4:00-7:30 pm.

We'd love to meet you and answer your questions. Our South Portland chiropractic team is happy to help!
Meet The Team | Back On Track Wellness | (207) 899-0806